Corporate Solutions
Portfolio + Bespoke Design
Women's Design
Our collection for women is full of our newest ideas and is made to meet the needs of the aviation industry.
Plus, we've narrowed it down to a "core collection" that'll look great with any uniform. But don't just take our word for it; we have our dedicated "wear test crew" give them a spin in the skies to make sure they're comfy and ready for takeoff.
View our Women's Base Corporate Range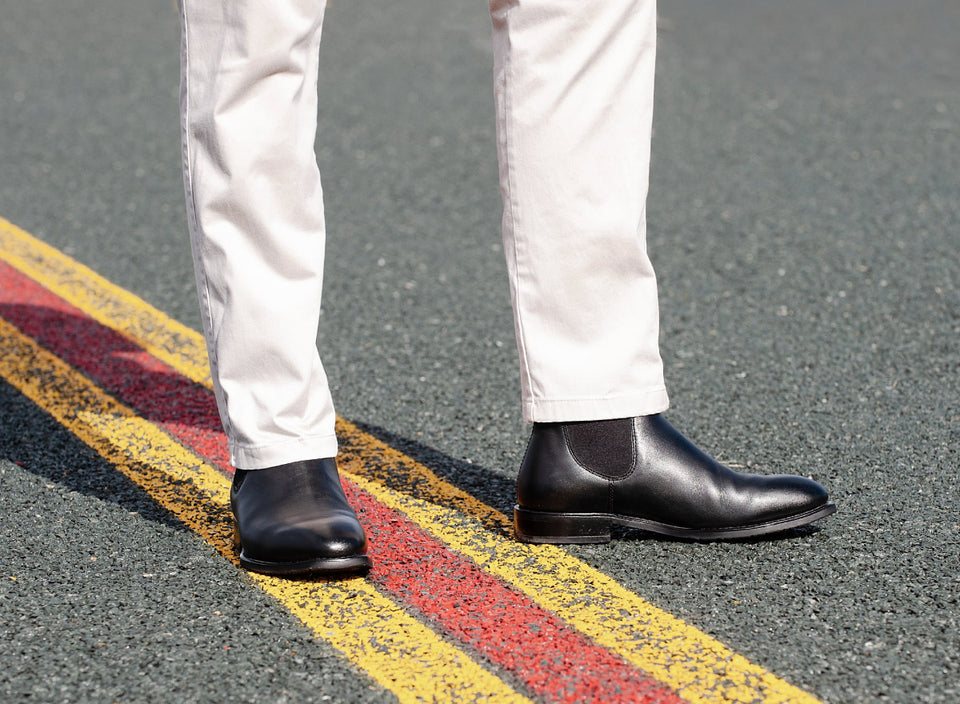 Men's Design
We've designed a men's collection that's built to handle the demands of the industry, and we've included all our top-notch innovations.
Our "core collection" is perfect for most uniform guidelines, but don't just take our word for it; we've had our dedicated "wear test crew" put these shoes to the test in the skies.
View our Men's Base Corporate Range
Our
Custom Design Process
When it comes to footwear that truly represents your brand, we believe in going above and beyond. Whether it's custom leathers, personalised branding, or finding the perfect heel height, we want to help bring your vision to life.
From the moment you take your first step with us, we guide you through the process of designing your dream shoe.

Step One
General Base Style
We begin by selecting the perfect style, whether it be a court shoe, boot, oxford or brogue, and narrowing it down to exactly what you want. itions and climate of the airline our product will be used for, and use research on the aviation environment, cabin atmospheric conditions, and foot biomechanics to inform our designs.
Step Two
Toe Shape
We move on to choosing the toe shape, whether it's almond, round, square or chisel, or a combination. This forms the foundation of the last, or false foot, that we use to design each style.

Step Three
Heel Height
We help you choose the perfect heel height, whether it's a flat, low, medium or high heel, we have a variety of options to suit your business. Our core collection includes standard heights, but under our custom service, we can make any measurement possible.

Step Four
Brand Colours and Bespoke Embellishments
Then, we bring your brand to life by adding your unique colours and bespoke embellishments, such as patterns, buckles, brand stamping and textures. We work closely with you to create a design that truly represents your brand in the best light.

Step Five
Finished Product
When it's all said and done, we present you with a finished product, a beautiful, custom-designed shoe that is uniquely yours, we will design a preview of the shoe for your approval.
In this example, we have used a court shoe base, square toe and 6cm heel. The material is a natural black leather with maroon trim.

Our team is ready for take-off.
At Sky Soles, we're creating a first class for your feet. Let us help you design your own custom shoe today.
You can also fill out the below enquiry form for one of our friendly staff to contact you about our Corporate Solutions.